Avillion Farm, originally established in the Wake County town of Apex in 1995, moved in 2008 to larger facilities in the farm-friendly town of Efland in Northern Orange County.
Our farm is home to Shetland sheep, Angora goats and Angora Rabbits. We offer quality livestock, washed and raw fleeces, roving for spinning, and yarns and felting fabric produced from the fiber of our own livestock.
Our philosophy is that the well being of the animals comes first. This is why I strongly emphasize preventive, low input approaches to animal health and offer a written guarantee on the health of all animals sold.
My goal is to produce food and fiber in as sustainable a manner as possible. To this end, our aim is a pasture-based system of management for our sheep and goats. We practice integrated parasite management, i.e. managed grazing, use of the FAMACHA system to determine when to treat for parasites, use of organic wormers whenever possible and use of synthetic wormers only when absolutely necessary. Our rabbits, sheep and goats are never treated with hormones and antibiotics are only used to treat actual illnesses based on veterinary advice. Our manure management plan consists of both conventional composting of sheep and goat manure/hay and vermicomposting of rabbit manure.
Our farm is part of the Voluntary Scrapie Free Certification Program (NC Flock No. 17) and we achieved certified status in 2008. Our goat flock is test negative for CAE and our sheep flock is test negative for OPP. We are also members of the Goodness Grows in North Carolina Program.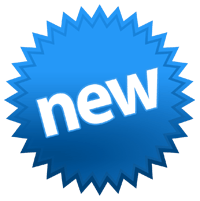 News Flash! Avillion Farm now has an Etsy shop! Click here to visit our store!