Angora Goats
All 2017 wethers have been sold. Please email us to be put on the waiting list for 2018 wethers!
Angora goats produce the fiber known as mohair and are shorn twice a yearly in the fall and spring. Mohair is famous for its strength, durability and shine. We raise both white (AAGBA registered) and colored (CAGBA registered) angora goats.. All our sale stock, with the exception of wethers are registered or recorded. Avillion angoras are typically in the range of 80 to 150 pounds at maturity and selected for fine fleeces, sound conformation and excellent mothering ability.
Pair of Angora Doe Kids

Name:

Pair of Angora Doe Kids

Price:

300.00

Category:

goats

Breed:

Angora Goat

Sire:

Kid Hollow Ghost Buster (blue)

Dam:

Avillion Serai & PTF Selene

Description:

Small pair of pet quality (due to size) doe kids. Bonded so must be sold together. Blue color is white with silver gray fibers which may darken with age. Friendly and sweet. Both born April 2017.
---
Dry Creek Naturals Rascal

Name:

Dry Creek Naturals Rascal

Price:

400.00

Category:

goats

Breed:

Angora

Sire:

DCN Legacy (medium copper red)

Dam:

DCN Snapshot (chocolate brown)

Description:

Medium taupe in color, born 3/20/12, proven fertile, CAGBA-registered, produces colored kids when bred to both recessive and dominant color lines does
---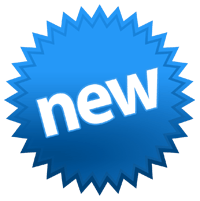 News Flash! Avillion Farm now has an Etsy shop! Click here to visit our store!