Felt is a non-woven fabric that is produced when wool or other animal fibers are subjected to a process involving heat, moisture and pressure or agitation. We send our wool or wool blended with angora and/or mohair to a fiber mill for processing into sheets of pre-felt. Pre-felt sheets or felting fabric are produced by a mechanical needle-felting process. Pre-felts can be used alone in wet felting or as a background for needle felting or felting onto a fabric background. Pre-felts that have been finished by wet felting can be cut or sew into rugs, garments or other home furnishing items. We have a variety of naturally colored wool and wool/angora blend pre-felt sheets.
Please contact us at info@avillionfarm.com for description, pricing and availability. You can also find some listings in our Etsy Shop.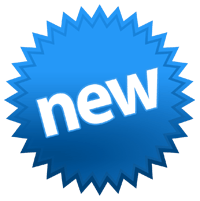 News Flash! Avillion Farm now has an Etsy shop! Click here to visit our store!